Key Updates:
Updated Drop-in Component
The team is continuing to develop a series of Drop-in Components that will allow developers to integrate both back end and front end functionality into their applications.
We have updated the Document Upload drop-in and the Beneficial Owners drop-in to include more information about documents that have already been uploaded as well as add additional insight to remediation actions if a document has been rejected upon review.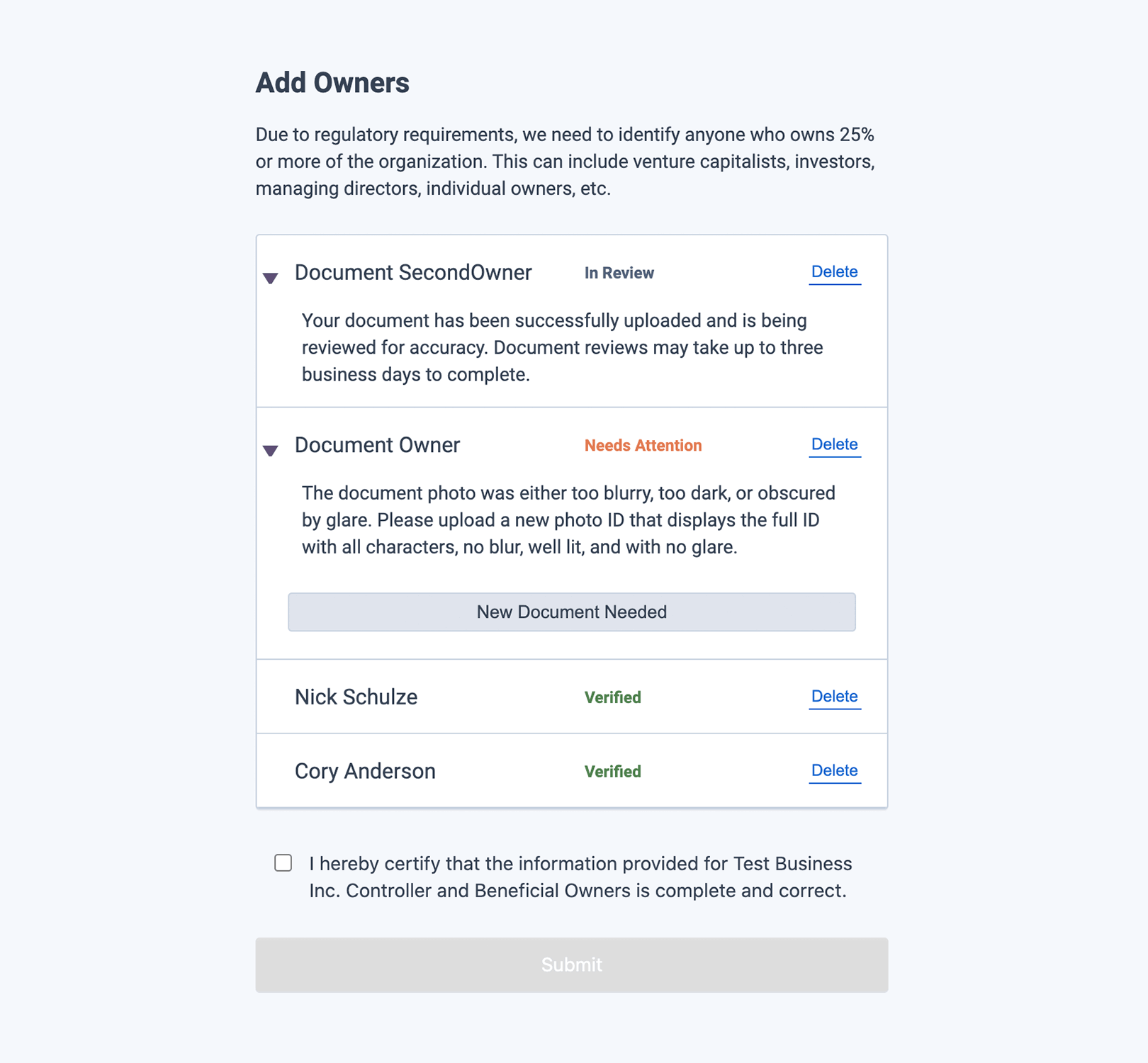 Real-Time Payment Enhancements
Since launching RTP at the beginning of the month, the Dwolla team has been focused on monitoring usage and improving the API experience. We've rolled out enhancements, like clearer error messaging, which will allow us to better support our clients in delivering an optimal payment experience to their customers.
Contact us today to learn how the 24x7x365 availability of RTP can transform your business.