Make Funds Available Instantly!
Dwolla's Push-to-Debit product makes funds available to your users in near real-time on holidays, weekends or outside of normal business hours. Ready to get started?
Quit Waiting → Instantly Send a Payment
Dwolla's Push-to-Debit product abstracts the card gateways so your business doesn't have to. There's no additional third party integration, no additional relationship to manage and most importantly—no need to store sensitive card data.
Push-to-Debit offers an incredible convenience to a business needing to pay sellers, contractors or issue reimbursements. Our tokenized push-to-debit solution reduces risk for businesses by preventing the need for them to store sensitive details such as card number. Enabling push-to-debit functionality is as simple as embedding a JavaScript iframe within your application. From there, your end users can bring their own debit card and start receiving funds.
Take the first step towards offering instant payouts and fill out the form to get started. One of our experts will contact you to customize a solution that fits your needs.
Best Payment Processing Services
Digital.com named Dwolla one of the top payment processing services of 2020 for offering reliable payment infrastructure that takes away many of the headaches associated with the financial aspects of a business. Digital.com combined pricing with features, integrations and support to create its list of top payment providers in 2020.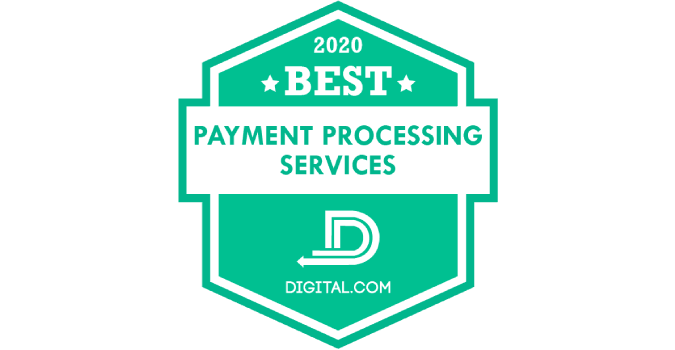 Proven Practices
We maintain a SOC 2 Type II report for our ACH offering and a Level 1 PCI DSS certification for our Push-to-Debit offering to assure our customers that we're taking appropriate steps to protect systems and data.