Smart ACH Payments, Smarter Property Management
After deploying a "smart city" framework, Homebase is applying the smart living concept to multifamily communities.
Smarter Resident Experience for Modern Multifamily Living
We live in a world where we can control our thermostats with our phones, turn on our security systems with our watches and unlock our doors as we're walking up the steps. Living has never been more connected and yet some processes, including some of the most important ones, continue to behave as if it's the 20th Century—or earlier.
America is a place where 77% of us have smartphones, yet about that same percentage of renters pay their rent with inefficient, highly manual, unduly expensive processes like paper checks, cash or money orders.
Smart living is already upon us. Why are smart rent payments lagging so far behind?
One company is out to answer that question and narrow the gap. The idea started in 2014 when Blake Miller led the Kansas City Smart City Initiative, activating a 2.2 mile stretch with public wifi, smart streetlights and digital kiosks. He used the smart city framework and applied it to multifamily apartment buildings.
Then in 2016, he founded Homebase to modernize apartment living.
"Property owners are building these million dollar properties, but utilizing technology that is completely outdated," Miller says. "It's 2019; You talk about what the future of living is going to look like, yet make people use early-2000s technologies to pay their rent—and charging extra to make that payment."
The Homebase platform allows residents to connect their mobile phone with a variety of Internet of Things devices—such as door locks, lighting and thermostats—that can be controlled through the Homebase mobile app or website. Each tenant is able to control their environment for optimal comfort, without toying with thermostats controls or light switches.
With Homebase, users are further given the ability pay their rent and community living expenses online through the Automated Clearing House (ACH) Network and property managers can market their space as an enhanced living experience, leading to new revenue streams and enhanced savings for all.
"We view the future of living as living as a service," Miller says. "So if you are living in an apartment building, there are a whole host of services you could order, like dog walkers or cleaners. We think the Internet of Things empowers that future where it's service-based, a branded living experience where everything is at your fingertips. Kind of like the Uberization of everything."
Miller says his intentions are to help property managers of larger, multifamily communities automate manual management tasks while making each building "smarter."
"How could we simplify their living experience once you start connecting all of these things?" Miller asks. "And although there are a lot of property management softwares out there, a lot was left to be desired when it came to paying for your rent."
Improving processes with technology and connecting them is nothing new. The idea of automating payments with technology seems to be more resistant because paper checks are hard to automate and credit cards are just simply a more expensive type of payment to process.
Miller set out to develop a solution to help solve some of these problems by providing residents with an easy way to pay their rent or submit a maintenance request within one application.
Without a payment platform that would be cost effective for landlords and efficient for residents, Homebase would be stuck on square one.
Then Miller found a partner that shared his vision for smart living: Dwolla.
Finding The Right Home
Homebase launched with Dwolla as its payment integration, enabling automated payments through the ACH Network.
Miller had initially thought the company might build a payment platform itself, but once Miller discovered that Dwolla did not charge per transaction fees, that idea quickly became a moot point. And while integrating with a third-party payment provider did cause some hesitation, ultimately Miller says he needed to focus on what was "core to Homebase."
"We didn't want to recreate the wheel," Miller says. "Why take all of the underlying issues that need to be figured out with payments when somebody has already solved those problems and is continuing to invest in solving more problems? Our biggest concern was not having full control and insight into the product roadmap, but those risks were definitely worth it to let us focus on other innovations."
Some of those innovations include creating additional revenue streams for property managers who partner with Homebase.
Homebase is active in 15 multifamily buildings throughout Kansas City, Missouri, and Austin, Texas. For each building, Miller says his team deploys and installs all of the hardware, smart locks and a wifi network that is controlled by the Homebase software.
"Property owners can then resell access to the wifi network, generating additional revenue that can be added to their rent bill," Miller says. "Being able to offer new digital amenities and grow our business offering is reflective of our strong partnership with Dwolla."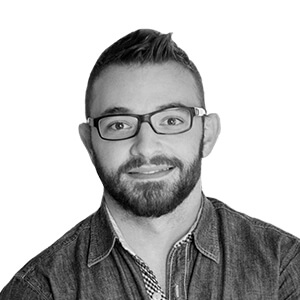 "Dwolla enables us to disrupt what is currently happening, which is that initiating a rent payment is costing people money. With Dwolla, we're able to provide more value to our customers by not charging a fee for residents to pay what is probably the biggest bill of the month."
Blake Miller
CEO & Founder
Growing A Base with Significant Savings
Welcome to what Miller calls the "Future of living."
To be competitive in the rental industry, he says property managers are going to need to offer conveniences and these sort of services and amenities will definitely attract and retain residents.
"Dwolla enables us to disrupt what is currently happening, which is that initiating a rent payment is costing people money," Miller says. "With Dwolla, we're able to provide more value to our customers by not charging a fee for residents to pay what is probably the biggest bill of the month."
Because Homebase integrated both Dwolla for ACH transactions and Stripe for credit card transactions, residents have two payment options; use a credit card (and incur fees) or enjoy fee-free transactions across the ACH Network. Miller says more than 85% of users elect to pay through the ACH Network rather than with their credit cards.
With credit card fees between 2% and 3% and rent between $750 to $1,500 a month, residents choosing to pay rent online through the ACH Network save between $15 and $45 a month just in fees.
"The direct value that residents are seeing from ACH transfers is clear," Miller says.
Expanding The Payment Footprint
As 2019 rolls on and Homebase has the basics of payments enabled, Miller is continuing to innovate ways to make property management more efficient in general, but also with payments.
Homebase allows residents to split their rent and is working to enable outside friends and family to contribute to a rent balance.
"Dwolla is such a great enabler," Miller says. "Transferring large sums of money should be really easy and with other payment solutions come extra charges and they are more cumbersome. With Dwolla and the Homebase solution together, it really is a seamless experience for our users."
With Dwolla, Homebase is making smart living a little smarter.

Let's Build Something Together
---